Dr. Bernard LaFayette, Jr., Senior Advisor to Emory Center for the Advancement of Nonviolence (E.C.A.N.), Emory University, Atlanta, GA:
 &
The Ira and Mary Zepp Center for Nonviolence and Peace Education, Westminster, MD 
Dr. Charlie Collyer and Dr. Pam Zappardino, Co-directors
Sponsors
Educational & Historical
Civil Rights Tour
Jan 2 – 5, 2020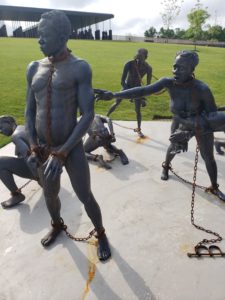 PARTIAL TOUR HIGHLIGHT
Tour the 16th. Street Baptist Church. On September 15, 1963 the KKK bombed the church killing four black females, 11–14 years of age. Tour the Birmingham Civil Rights Institute and Kelly Ingram Park, Birmingham, Alabama.
Transatlantic and domestic slave history at the Legacy Museum and the National Memorial for Peace and Justice, Montgomery, Alabama.
Choctaw Native American Reservation Museum and understand the "Trail of Tears." Pay homage to murdered civil rights workers Michael Schwerner, Andrew Goodman and James Chaney, Philadelphia, Mississippi.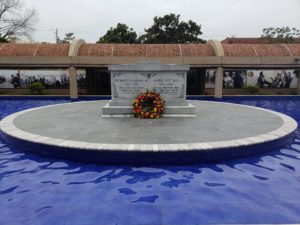 TOUR COST: $496.00 per person, $200.00 non-refundable deposit due 10/21/19; balance due 12/9/19. Make check or money order payable to: DDK Tours, 3996 Brookside Parkway, Decatur, GA 30034. Include name, address, phone and email.              
COST INCLUDES: Transportation from Hartsfield-Jackson International Airport, Atlanta, GA. (Pick up 10:00 a.m.1/2/20 and return 1/5/20, 4:00 p.m.): 3 nights hotel accommodation (double occupancy) and breakfast, tour manual, luxury bus ground transportation (as listed in itinerary), museum admission fees; speaker honorariums and expert Kingian Nonviolence analysis. 
For additional information contact Dr. Charles Collyer, (401)-258-9834 or Charles Alphin, Sr., Senior nonviolence trainer, (770) 981-8718. 
Coordinated by DDK Tours

2020 SOUTH AFRICA HISTORICAL & EDUCATIONAL TOUR
June 30, 2020 – July 12, 2020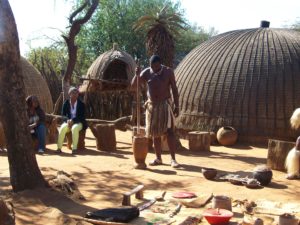 Johannesburg, Soweto, Port Elizabeth, Knysna Heads, and Cape Town
$4,699.00 per person, includes: Round-trip transatlantic and domestic air travel in South Africa from Atlanta, GA.
$200.00 Non-refundable Deposit, HURRY LIMITED SEATS! 
10 days modern hotels w/breakfast (dbl. occupancy) Mobile safari, museum admissions, and guides. Transfers, taxes, ground transportation, and baggage handling.
Payment plan and credit cards accepted. (airfare cost only)
For additional information call
Chuck, 314-680-7533 or Charles, 770-981-8718.